Big day in my house yesterday...Jake turned 7! Whoohooo! I had five kiddos over and then spent all afternoon in the pool! Fun! Then we finished up the celebration with Jake's favorite --- Mexican (my fave too!) and cake! Jake was so tickled when he got the traditional whipped cream facial! Zach had to join in as well and do it to himself! I love my boys!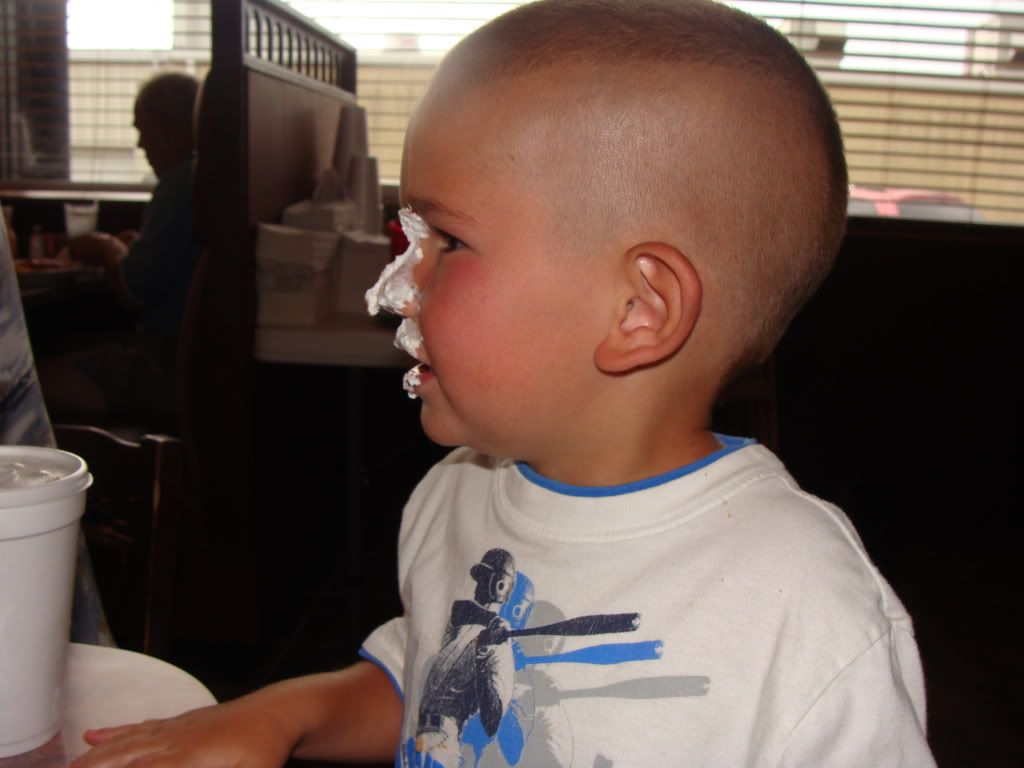 So in honor of Jake's big day, I created this mini just for him. He chose the colors and I did everything else. And you can grab it here for free!
and here's a layout I did using this mini...
So hop over and grab it now...
Download Papers
Here
Download Elements
Here
Now, you know I don't ask for much...just a lil' comment or layout in return! LOL!
Until next time...
Blessings!